956 new COVID-19 cases were recorded in the past 24 hours taking the total confirmed cased since the start of the pandemic to 650 749.
Total active cases to date are 55 961, a slight decrease from the last reported 56 440 active cases. 52 new deaths have been recorded, taking the national death toll to 15 499. The breakdown of the new deaths is as follows:
2 from KwaZulu-Natal
3 from Gauteng
4 from Eastern Cape
7 from Western Cape
15 from North West
21 from the Free State
579 289 people have recovered translating to a recovery rate of 88,9%.
South Africa's COVID-19 Pandemic Trends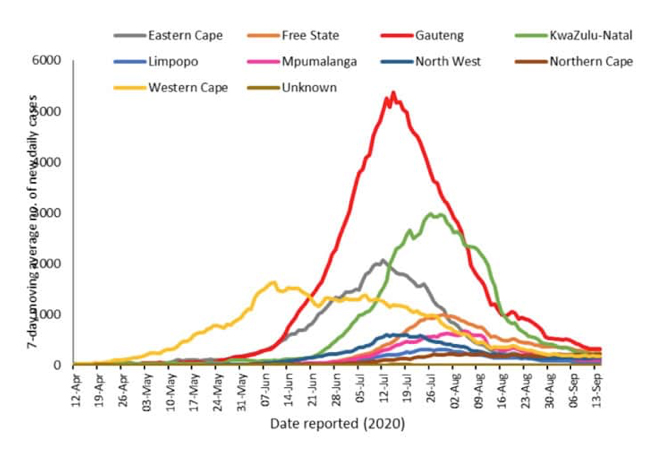 Source: sacoronavirus.co.za
** If you think you have been exposed to the COVID-19, please call the government's 24-hour hotline on 0800 029 999 or visit https://sacoronavirus.co.za/ for more information