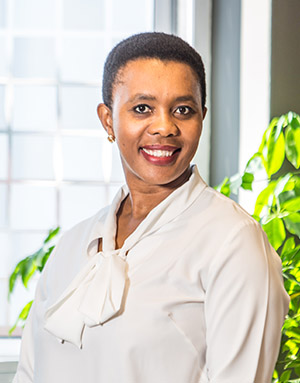 UNATHI SINGAPI
Finance Manager
Unathi Singapi joined the Scheme's Finance Department in September 2014 as a Management Accountant. In March 2017 she was promoted to Finance Controller and in July 2017 she was promoted to Finance Manager.
Her career has spanned numerous well known firms such as Pricewaterhouse Coopers (PwC) and Ernst and Young – where she gained valuable experience in financial management, application of IFRS standards and SA Tax legislation working on clients such as Transnet, Canterbury, Green Cross Manufacturing (AVI Limited), South African Heritage Resource Agency and British American Tobacco.
Singapi holds a Bachelor of Technology (BTech) Degree in Cost and Management Accounting from Port Elizabeth Technicon and a certificate in Taxation from the University of South Africa (UNISA).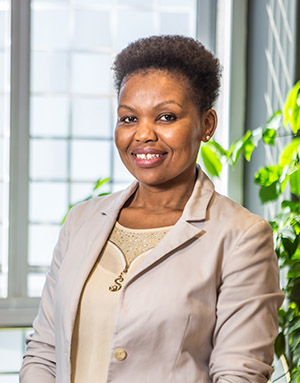 PORTIA POZISA NTSALUBA
Communications & Marketing Manager
Portia Ntsaluba joined SAMWUMED in February 2013 as Communications Officer and was soon promoted to Communications Manager. With 15 years of industry experience, she is currently the Communications and Marketing Manager for the Scheme. Prior to joining SAMWUMED she worked for various PR and Advertising agencies including Atmosphere Communications, Ripe Design Advertising and Spark PR an international PR firm.
Portia holds a Bachelor of Technology (BTech) Degree in Public Relations Management from the Cape Peninsula University of Technology (CPUT), a Project Management Certificate from CPUT as well as Certificates in Basic Principles of PR & Business Practice from Varsity College.
NOMATHAMSANQA MPUMLWANA
Premiums & Membership Manager
Nomathamsanqa Mpumlwana started her career as a Trainee Accountant at SNG, after servicing her articles in the firm she moved to the Financial Services Division.
She has more than 15 year's financial services experience, including (Scheme finance). She joined SAMWUMED in 2014 and is currently Premiums and Membership Manager.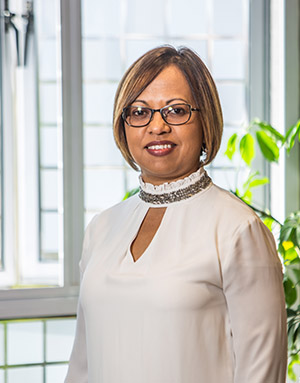 Human Resources Manager
Lucille joined SAMWUMED on 1 November 2018 as a Human Resources Manager.
Prior to joining SAMWUMED she worked for Medscheme and Pro Sano Medical Scheme. Her HR experience is wide ranging and includes recruitment, payroll management and employee relations.
Lucille holds a BCOM Honours qualification from Management College of South Africa.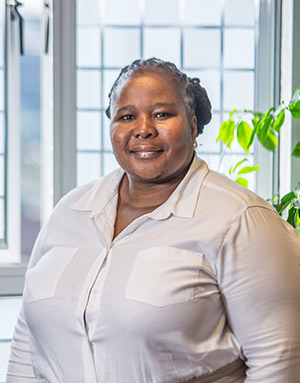 Operations Manager
Ntombizonke Ntuli has over 19 year's wealth of experience in the health sector. She has worked for health organisations such as Newmed Medical Aid, Old Mutual Healthcare, Momentum and Metropolitan Health (GEMS Business Unit), holding positions such as Team Leader, Operations Manager and Claims Support Call Centre Manager.
Zonke joined the Scheme in March 2016 as a Benefits Controller and is now currently the Scheme's Operations Manager. Her portfolio includes the Contact Centre, Claims and Back Office Departments.
Ntombizonke holds a Bachelor of Social Science degree and a Post Graduate Diploma in Organisation and Management from the University of Cape Town (UCT).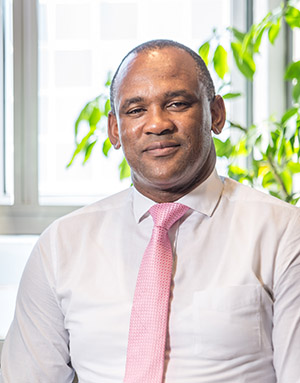 LUNGILE MTWANA
Acting Sales & Servicing Manager
Lungile Mtwana joined SAMWUMED in 2017 as a Sales & Servicing Consultant. He was appointed as Acting Sales & Servicing Manager in August 2018.
Lungile has 18 years' experience in sales and customer services. He has worked, among other organisations, at Mapp Healthcare Management Consultants marketing MedShield. He was also previously a Senior Consultant at Vodacom Customer Service, Team Leader at Metropolitan Health (GEMS Business Unit) and as Sales Manager at Legacy Life.
Lungile is currently completing studies towards a Diploma in Public Relations Management at the University of South Africa (UNISA).