To ensure that you get maximum benefit from your scheme and the option you have chosen, it is important that you understand your benefits.
Medical Aid Options
SAMWUMED offers comprehensive benefit options that covers you for your primary (day-to-day) and secondary (preventative & early detection) medical needs. Including but not limited to:
SAMWUMED's Premiums and Membership Department is responsible for all aspects of membership and the collection of contributions.
Day-to-day medical care or benefits
Day-to-day benefits are those that members can access outside of hospital, such as doctor and specialist consultations and visits, dental procedures, medication and optical care. Each benefit category is subject to limits as specified in the Scheme Rules. These benefits allow you and your family to access a wide range of healthcare services.
Secondary or Tertiary Care includes hospitalisation and the treatment of Prescribed Minimum Benefit (PMB) conditions. The hospitalisation benefit makes provision for in- hospital admission or transfers to rehabilitation and step-down facilities.
Preventative Care Benefits and Early Detection
The SAMWUMED Preventative Healthcare and Early Detection benefits provides members with an opportunity to take ownership of their own health and do not find themselves in hospitals. The benefits includes the following:
Free Vaccinations (flu vaccination)
Free Screenings (Type II diabetes, Papanicolaou (Pap smear) test, mammogram (breast cancer screening), HIV testing and counselling, prostate cancer (a gland in the male reproductive system)
Healthcare Assessments (Blood pressure, cholesterol, bone density test)
Robust Maternity Programme (Folic acid, ultrasounds, HIV testing and counselling, vitamin supplements)
Chronic illness benefits
A chronic condition is a persistent or otherwise long-lasting illness that may be longer than three months or lifelong. SAMWUMED covers the diagnosis, treatment and care of 26 chronic conditions (PMBs), and four (4) additional chronic (Non-PMB).
| Option A | Option B |
| --- | --- |
| Depression | Depression |
| Gastro-oesophageal reflux disease (GORD) | Eczema (a medical condition in which patches of skin become rough and inflamed with blisters which cause itching and bleeding).) |
| Gout (intense joint pain) | Gastro-oesophageal reflux disease (GORD) |
| | Gout (intense joint pain) |
| | Menopause (the end of menstruation in women aged between 45 and 50) |
The Scheme works with Medscheme to give members the best advice on the use of their chronic medication, as well as to ensure that their chronic benefits are correctly allocated.
HIV Management Programme
HIV is a chronic condition where treatment is available and must be taken for life. SAMWUMED will cover the treatment, pathology (blood) monitoring and doctor consultations in order to keep all HIV positive beneficiaries healthy.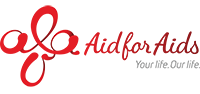 SAMWUMED works with Aid for AIDS (AFA) to give members the best advice on how to manage their HIV status and the use of their HIV medication, blood monitoring tests and other associated medication.
Your treating doctor will need to fax the HIV application form to our HIV Managed Care Provider, Aid for AIDS on 0800 600 773 or call 0800 227 700 to register you on the HIV Management Programme
Note* IF you have any questions please contact our Contact Centre on 0860 104 117.
Oncology (Cancer) Management Programme
Should you be diagnosed with Cancer, you are encouraged to:
Register with the SAMWUMED Oncology Management Programme by calling 0860 33 33 87 or send an e-mail to cancerinfo@medscheme.co.za.
A SAMWUMED Oncology (Cancer) case manager will provide support and guidance that will continue throughout your treatment.
As soon as you and your team of doctors agree on a treatment plan, ask your doctor to forward it to the SAMWUMED Oncology Management Programme. An Oncology (Cancer) case manager will review the plan, discuss it with your doctor and advise on the outcome of your application.
You will then receive an authorisation letter for the authorised treatment. If there are certain items that are not covered, you will need to discuss this with your doctor.
Please ensure that your doctor informs the SAMWUMED Oncology (Cancer) Management Programme of any change in your treatment, as your authorisation will have to be re-assessed and updated accordingly to ensure that your claim(s) are not rejected or paid from the incorrect benefit.
How to register and obtain medication for a chronic condition
Your treating doctor will need to call our Managed Care Provider, Medscheme on:0860 33 33 87 to register your Chronic Medication.
Prescribed Minimum Benefits (PMB)
Prescribed Minimum Benefits (PMB) is a set of defined benefits that ensure that members have access to certain minimum health services, regardless of the benefit option you have selected. In accordance with the Medical Scheme's Act, medical schemes have to cover the costs related to these conditions which include:
Any emergency medical admission – Click here for the list of Pre-Defined Medical Conditions
Twenty-six (26) Chronic Medical Conditions – Click here for details
Your doctor will guide you in determining whether your condition falls into one of the PMB conditions. It is vital that members obtain a Pre-Authorisation for any PMB condition as the Scheme may require you to be referred to a designated service provider so that all associated costs are in line with SAMWUMED's Scheme Rules.
Managing your benefits
For the Scheme to remain sustainable and continue to deliver an effective service, it is important that it manages member benefits carefully.
But this is a collective responsibility. As a member of SAMWUMED, we urge you to use your benefits wisely and prudently, so that when you have a health crisis there is enough funds for your needs.
We advise you to:
Discuss the cost of care with health providers before undertaking the care
Make use of our managed care agents before seeking care
Use the call centre numbers provided to you.  In this way you will be better protected against potential over-charging and the risk of out of pocket payments.
Understand what is provided in your benefit rules before you go for treatment.
Understand what is paid for in your scale of benefits and at what rate.
Understand and negotiate with your health service provider on what they charge and what the medical aid pays.
Understand what the Scheme networks are and what providers you may use.
– Click here for list of Hospitals 
– Click here for list of Doctors
– Click here for list of Pharmacies